Pip czar is head of this big trade service with brother dale. He sets up tables at money shows to reel n unsuspected customers. And is head man at Chris Weston's webinars at Pepperstone. For Pip Czar, its a no lose deal. For customers, complete loss.
Chart of the day is the latest innovation to many of the leading names out there. Its the usual cabal of leading names ganging up on the unsuspected retail crowd. yet all names are complete losers in the Boris Schlosssberg and Kathy lien crowd.
The commonality to writings is words say absolutely nothing nor do charts specify anything. Its not the Blake Morrow crowd alone  as this bottom post is typical to what is seen at fxstreet and investing dot com.
1 hour says, 4 hour says, Fib says, a non accurate Ma says. Then comes the coulda, woulda, shoulda. Looks like. Its possible, probability. Don't forget the backwards information as Covid, past retail sales, Fed Man said.
In the end, today's FX contains millions of market and currency pair posts that say nothing and reveal an equally non revealing chart.
How dumb is Blake Morrow is shown below
The USD/CAD turned from the 1.3400 level today and that was important price action. The reason: It was major channel resistance from the March highs. This is significant as it suggests that a break above the 1.3400 level could kickstart a squeeze back towards the 200dma. Two other things you should note: 1) The pair put in a false breakdown last week below the 1.3310 level. 2) As other major currencies have rallied substantially against the USD in recent weeks, the underperformance of the CAD is noticeable. If you are long CAD in some form, you are probably well aware of this, especially against the USD. If you put all this information together, the risk of a USDCAD upside move is building.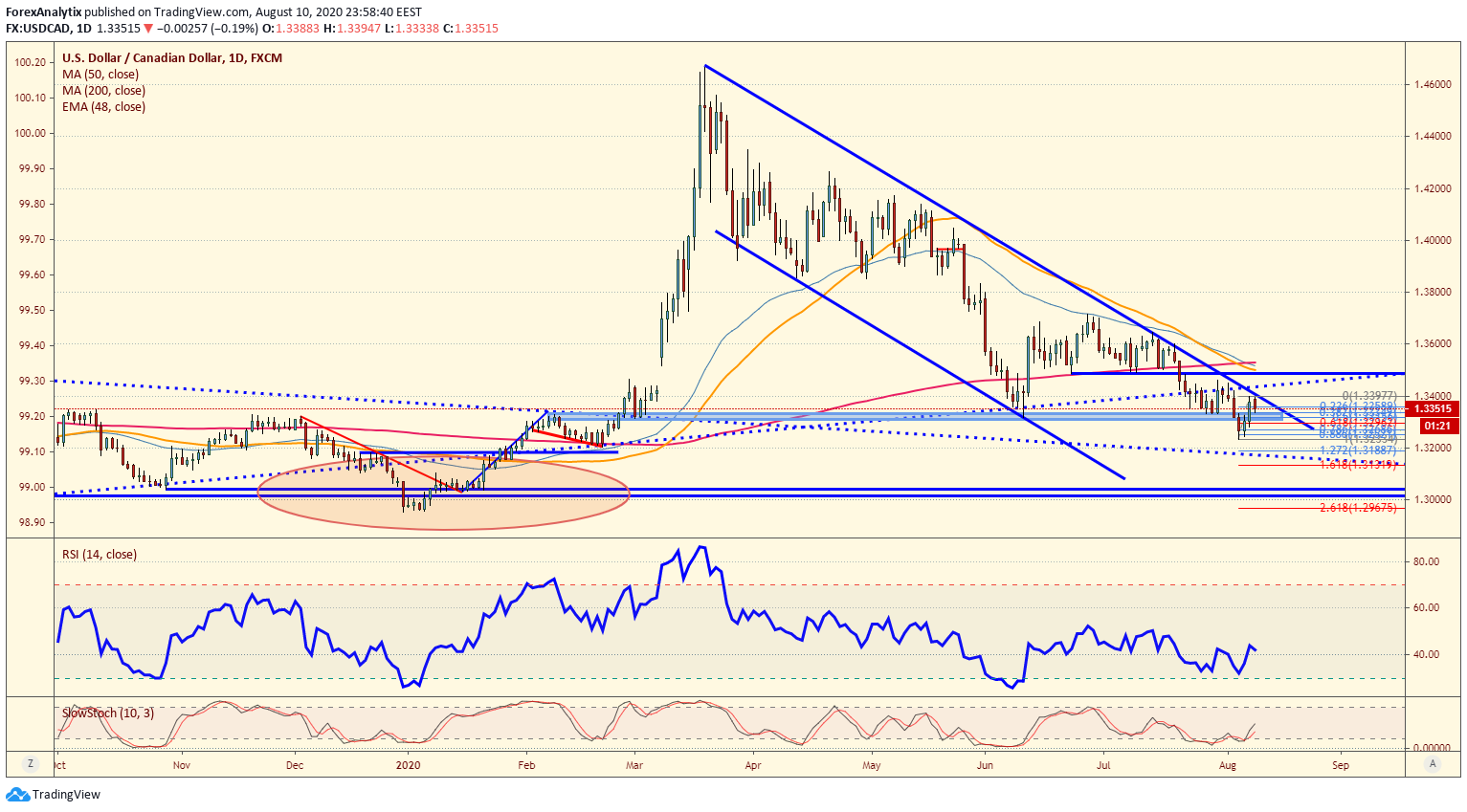 Brian Twomey